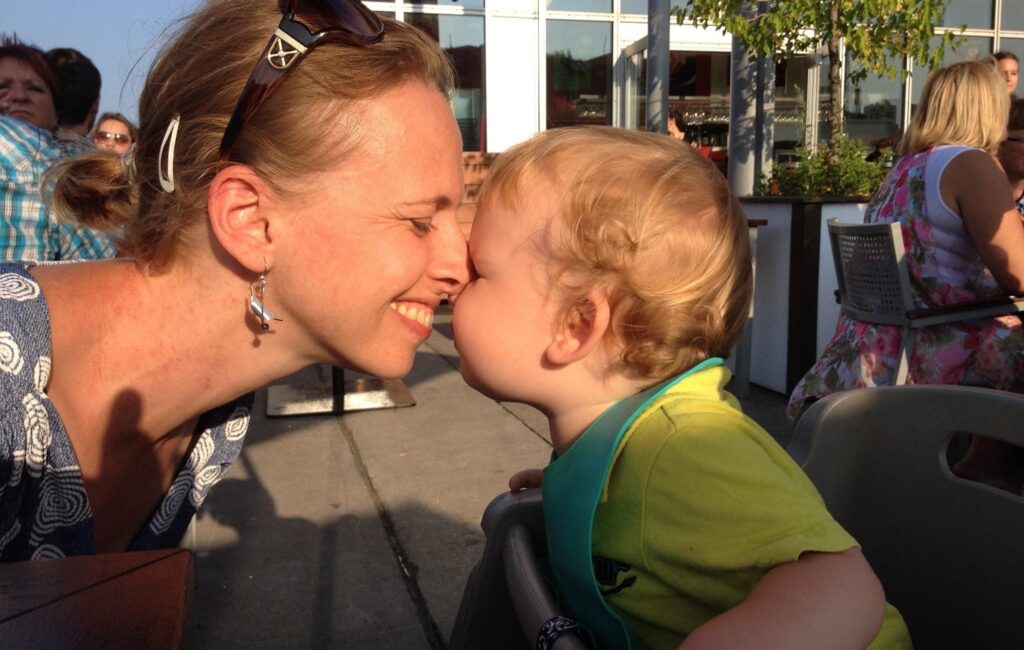 Me and my work
I believe that every child and every person has everything they need to fulfil their human potential. I help my clients to create the conditions necessary for the growth towards this fulfilment.
I believe that relationships are of the highest priority for us as humans. That's why I specialise in relationships and attachment. That's also why I treasure my relationship with my clients and create for them a safe and warm environment in our sessions.
I also believe that Nature had a plan when it created us the way we are. The function of our brain is not always clear to us at first glance and often seems to be pathological or dysfunctional. But I believe the brain is highly adaptive and complex and it usually has good reasons to do what it does to protect us, to help us function. That's why I am a follower of the developmental approach- I choose to work with Nature, not despite/against it.
I provide 2 types of care:
Children. I work with parents, grandparents, foster parents, teachers, nannies and anyone who has a child in their care to make sense of that child and help him/her thrive, while providing the needed support to the caregivers themselves.
Couples. I work with couples helping them to bring warmth, understanding, acceptance, support, joy, love or whatever else they are missing, back to their relationship.
 
When working with teachers and caregivers I'm guided by Neufeld's approach. I do not focus on symptoms or diagnoses. Instead I take a holistic, non-direct approach. I look for the reasons underlying the behaviour, and together with the child's adults try to find ways to help the child. I don't tell the caretakers what to do. I help them to see the child's needs and to find ways that suit them to fulfil those needs, that would enable the child to grow and prosper.
I help my clients to become the answer to their children's problems. Consultations take place without the child's presence or even knowledge that the caregiver is getting a consultation about them. I help the adults to see their children through a different lens- the lens of psychological-emotional development and of relationship. I believe that caregivers and teachers are the biggest experts in their children, and all they need to do is start trusting their deep caring instincts, and my job in this process is to empower them.
Attachment problems
Tantrums, anger and aggression
Demanding and commanding behaviour
Problems in school or kindergarten
Lack of will to cooperate
Shyness
Sleeping problems
Eating problems
The digital device addiction
Studying/teachability problems
Constant whining and complaining
Lying and sneakiness
Cussing and impoliteness
A rivalry between siblings.
Enuresis
Bowel movement problems
Clingy behaviour, separation anxiety
Strong preference of one caretaker
Obsessive and compulsive behaviours
Anxiousness, fears and phobias
Coping with parents divorce or separation
Attention problems
Bullying
Lack of sad tears
And more
In my work with couples I guide the couple to communicate differently – using Imago dialogue. Imago is a magical tool that enables the couple to see and hear each other better. The conversation moves to another level – a deeper and more mindful one. It helps them grow together and support each other on the way to the fulfilment of their human potential. When using Imago, the couple starts to see and appreciate each other for who they really are. And as a bonus, it helps them to see their relationship with their children (if they have any) from a new angle, and gives them a wonderful tool of non-violent, empathetic and accepting communication with them. I work with couples as part of my training towards Imago therapist certificate.
To ensure high quality of my work, I undergo continuous personal therapy, frequent intervisions with my colleagues and regular supervisions. I also continuously educate myself in the field of
psychology by taking academic and professional courses.
Language:
I speak and work in English, Czech, Russian and Hebrew.
Price:
Parent consulting – 60 minutes – 1200 czk / 51€
Couples therapy – 90 minutes – 2000 czk / 82€
If you are in a difficult financial situation, it is possible to arrange a discount.
Cancellation policy:
If you need to cancel a session, please let me know as soon as possible via phone call or a message (not via email). Sessions that weren't cancelled in advance will be fully charged.
Contacts and location:
Currently I work only online
Phone/Whatsapp: +420723155037
Email: linaviz(at)gmail.com
Facebook
Reviews:
You can view reviews from my clients and add your own review here.
Short biography:
Me and my partner have been together since 2005, and we have two children, born in 2014 and 2018.
I've acquired my BA in Psychology at Tel Aviv University.
Since 2018 I've been studying Developmental Psychology at Neufeld Institute.
At Neufeld Institute I'm a member of Support Centre and Practitioner Centre programs, a course facilitator and an acting co-director for Czech Republic.
I am a co-founder of the Rodičovství Hrou project, known in English as "Neufeld's Parenting Lab".
Since 2021 I'm participating in experiential training towards counsellor certificate in Person Centred Approach at International Prague Person Center
Since 2022 I'm being trained towards certification for Imago couples therapist at Imago Relationships Worldwide.